2020 Volkswagen Tiguan Safety Rating and Driver Assistance Features
While driving, there's always a the potential for a wreck. However, with the updated safety and driver assistance features of modern times, car crashes can often be avoided. Whether you're traveling down the highway or through the streets of Frisco, the  2020 Volkswagen Tiguan has got you covered. The model is packed with an array of award-winning safety features sure to make you feel safe while on the road. Stop by Hendrick Frisco VW to check out the VW Tiguan and its safety features in person!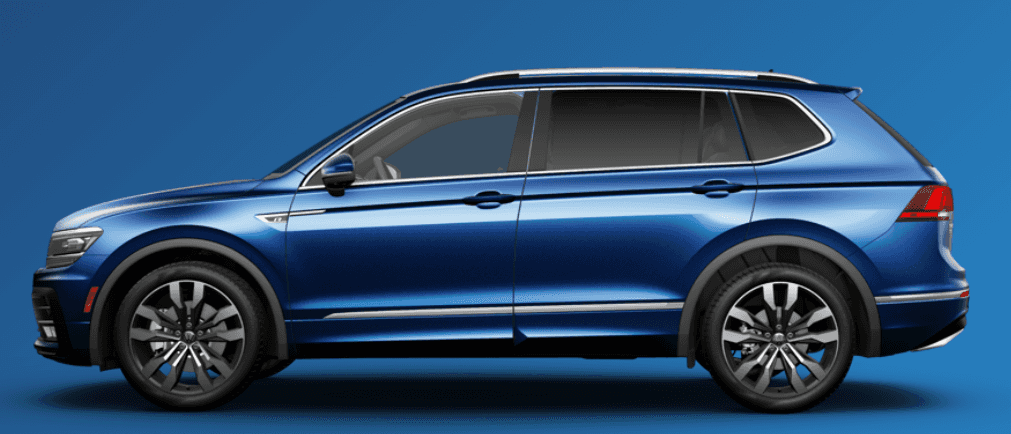 The Volkswagen team engineered the Tiguan to have a full stack of standard features that come with each trim level. Not only was the 2020 Tiguan built with a cage around it, designed to lighten the force from a front or rear collision, but it was also engineered with many more aspects of your safety in mind.  Updates from the 2019 Tiguan ensure that all models are safer than before. The safety features available include: 
Rear Cross Traffic Alert

Blind Spot Monitoring

Automatic Headlights

LED Tail Lights 

Pedestrian Monitoring 

Crash Optimized Front End 

Post Collision Safety System 
The Safety features available on the 2020 Tiguan don't end there. Some other features include: 
Anti-Lock Brakes 

Stability Control 

Front, Side, and Overhead Airbag system 

Automatic Post-Collision Braking System 

Tire Pressure Monitoring System
In the event that a collision does occur, the Tiguan has an Intelligent Crash Response System. This feature can turn on your hazard lights, deploy airbags, and unlock doors in the event of a crash to help you react if you're not able to. Feel safer while in your 2020 VW Tiguan, our award winning features have you covered. 
We've talked about all the possible features and more that come standard on your Tiguan, now let's discuss what else is available for your SUV. Safety is a priority for us here at Hendrick Fresco, and we want to sell the best of the best to our customers. These safety features helped the Tiguan receive 2020 Top Safety Pick overall. More features that are available on the Tiguan higher trims include: 
LED Headlights and adaptive front lighting system for better visibility during those night time drives

Adaptive Cruise Control

High Beam Control 

Automatic Sensing Windshield Wipers 

Lane Keeping System, to make sure you don't veer from your intended lane 
With these features, the IIHS Safety Ratings of the Tiguan are "Good" in every category, except Front Crash Prevention Results in which the Tiguan scored "Superior"! These are results to be confident in. The 2020 VW Tiguan has a never ending list of available safety features to make sure you stay safe on the road. Whether you're a new driver and want something with a little extra protection, or if y0u just appreciate the comfort and peace of mind for yourself and your family, the Tiguan is a wonderful option. Visit Hendrick Fresco Volkswagen in person or contact us online to see first hand a Top Safety Pick, the 2020 VW Tiguan.