Best Volkswagen SUVs for Families
Sometimes, it's hard to find a family-friendly car that's also fun to drive. Summer is approaching and we'd all love a nice family vacation with our loved ones. Maybe we want to drop our kids off a soccer practice or run errands with our family. If you're searching for some of the best SUVs for families, Hendrick Volkswagen Frisco near Plano Texas has exactly what you need. Contact us today to learn more. Let's talk about some of the best Volkswagen SUVs for families at Hendrick Volkswagen Frisco: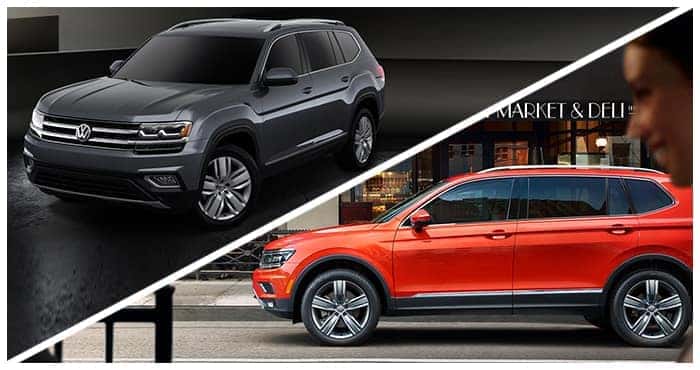 Volkswagen Tiguan
A Volkswagen Tiguan is certainly a car for families. You may have a family of five or six and need more room. The Volkswagen Tiguan consists of third-row seating. No more squeezing the kids in the back! Not to mention, this vehicle is one of the only SUVs in its class that can seat as much as seven passengers. In addition, this compact SUV is comfortable to ride and compliant. So you won't have to worry about any complications of the car. To include, the Tiguan's interior is more comfortable and pleasant than stylish and fancy. This supports the Tiguan's purpose of being a family car since it's more comfortable than luxurious. This will make the children feel right at home as well. Some features included in the 2021 Volkswagen Tiguan are Apple CarPlay, a backup camera, heated seats, remote start, and Wifi Hotspot. To learn more about our features, visit our Volkswagen Tiguan inventory page.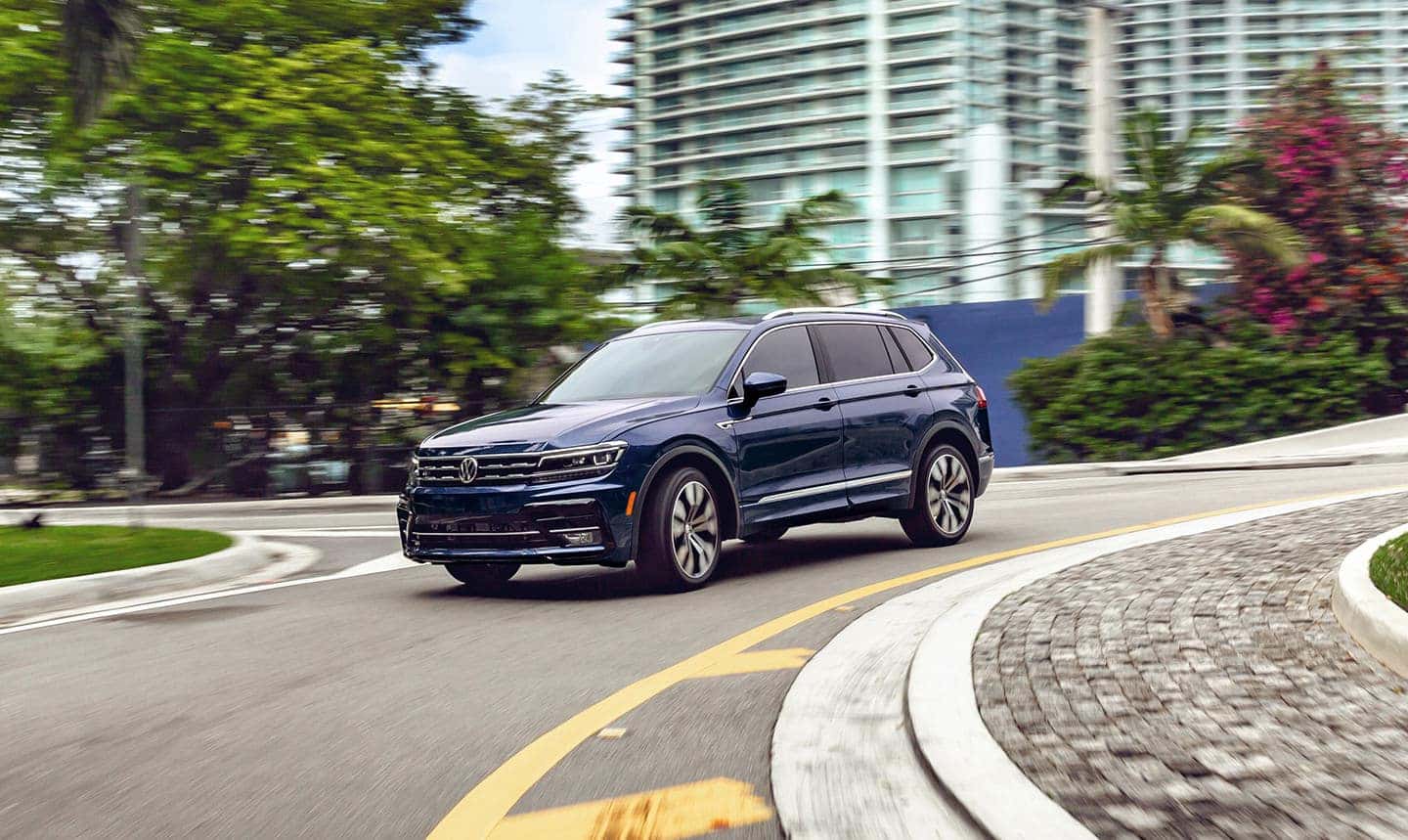 Volkswagen Atlas
The Volkswagen Atlas is an all-wheel drive that was voted one of the best family friendly SUVs on Cars.com in 2020 and has obtained that spot in 2021. This SUV is definitely accommodating to all types of families. In fact, it was made specifically to accommodate American households. Some people describe the Volkswagen Atlas to be as comfortable as a minivan because of its spacious ability such as its third-row seating which helps it stand out from its competitors. Another competitive advantage is its comfortable ride quality and manageability. In addition, the Atlas comes in a few different trims such as the Volkswagen Atlas S, Volkswagen Atlas S with 4MOTION, and the Volkswagen Atlas V6 SE with Technology. If you'd like to find out more about the different trims that you can purchase, stop by our new Volkswagen Atlas inventory page.
Volkswagen Atlas Cross Sport
Although the Volkswagen Atlas Cross Sport is not as family friendly as the other two Volkswagen SUVs, it still specializes in comfortability for its passengers, but is also an upscale choice. You get upscale technology with simple but elegant interior design. However, the Atlas Cross Sport is more for the urban streets. Out of all three SUVs, the Atlas Cross Sport doesn't require a third-row seating which makes it not able to hold as many people. However, some families don't desire a third row seating. For instance, if you're a family of three or four, why get a bigger car when you don't need one? The benefit of not having third-row seating is that you get to have extra cargo space to store yours and your families' belongings without even having to fold down the seats. Not to mention, the second row seating will be much bigger in the Atlas Cross Sport because of this extra room. Some different trims of the Atlas Cross Sport are the Cross Sport V6 SE with technology, Cross Sport SE, and the Cross Sport V6 SE with Technology R-Line. Some features included in these trims are lane departure warning, rain sensing wipers, keyless entry, and heated seats. To find out more about our upscale features, visit our inventory page here.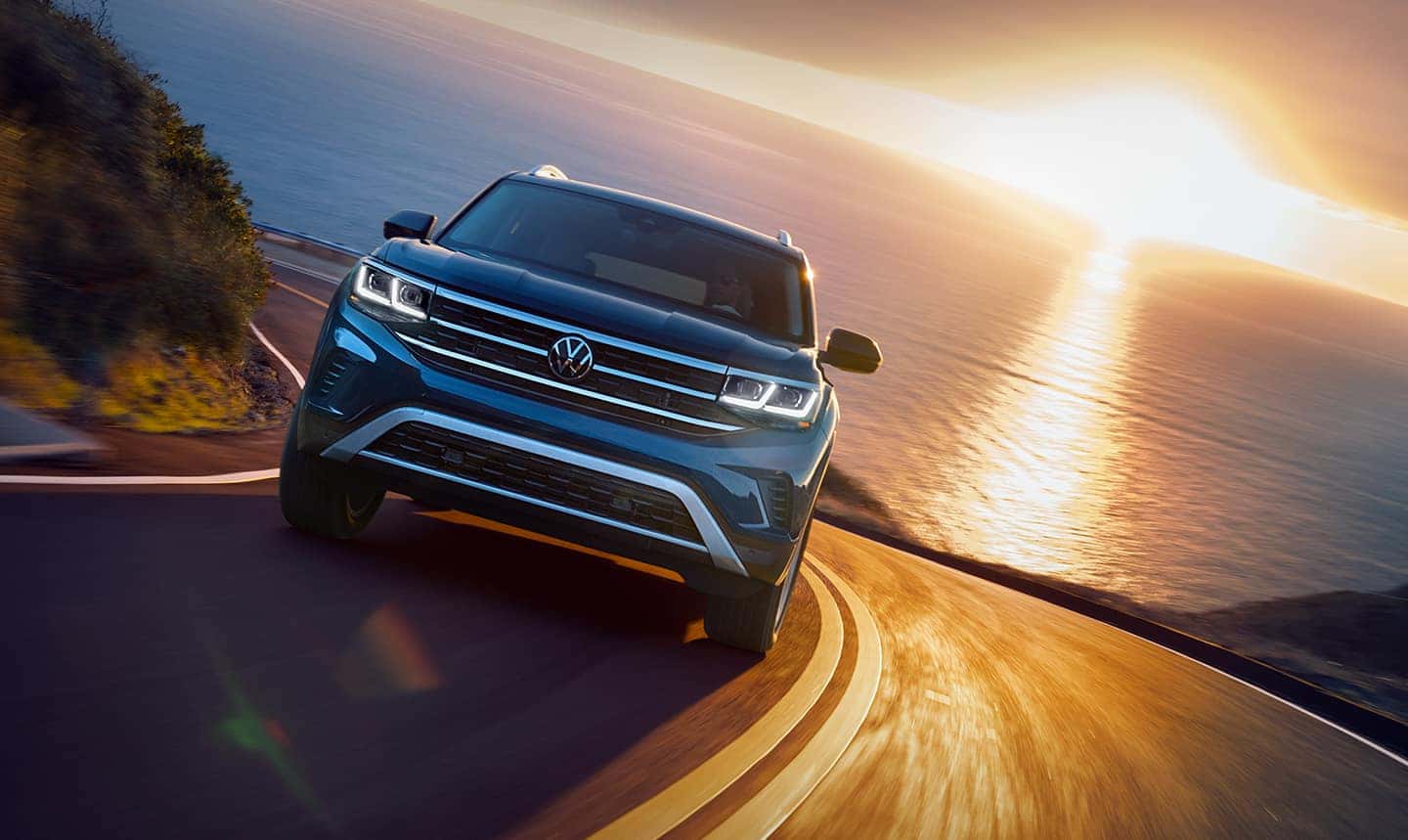 Here at Hendrick Volkswagen Frisco near Plano,Texas, we have one of the best family-friendly SUVs you can ask for. From the durability, manageability, affordable prices, excess space, and family friendly environment, we have you covered. Depending on your taste, budget, and family status, we'll know just how to set you up for that next road trip or drive to your kids' soccer game. Contact us today so that we can help you find that family car that will bring you guys closer together!