What Do Your VW Dashboard Warning Lights Mean?
When you're cruising around Frisco in a popular Volkswagen model such as the Tiguan, Atlas, Passat, or Jetta, the last thing you are expecting is a warning light to start flashing on your dashboard. Having a warning light pop up can certainly be alarming but it's important to stay calm and to know just how urgent this warning is. A useful rule of thumb with warning lights is that they follow the same principle as traffic lights. If the light is green, the system is functional and working. If it is yellow, something is not operating correctly. Be sure to be cautious and check it out as soon as you are able. If the indicator light is red, pull your SUV off the road immediately and as safely as possible. Something is potentially really wrong, so be sure to stop the engine and call for assistance. Below are a few examples of potential Volkswagen warning indicators: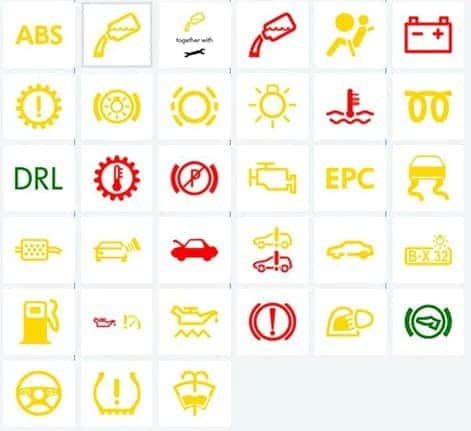 Your safety is our utmost concern here at Hendrick Volkswagen in Frisco. We are proud to serve Dallas-Fort Worth and surrounding areas and are available for all your servicing needs. Does your VW have a worrisome flashing warning light? Let our top-rated Service Department take care of it for you. You can schedule an appointment to come in for servicing, or if you're simply looking to order a part or accessory, you can order online as well! Having an unexpected issue pop up on your VW SUV can be stressful, so be sure to check out our service and parts specials for some exclusive offers and deals. Here at Hendrick Volkswagen in Frisco, we are here to help. If a warning light starts flashing, don't ignore it and hope it goes away! Give us a call or take advantage of our complimentary Uber/Lyft services, and relax with a nice, hot coffee while we get to work!